You don't just want artwork —you want art that speaks to you.
A unique piece from Susan Verekar can make a statement about your style.
You deserve the perfect piece of art for your space.
You're here because you're searching for more than a pretty painting. You want a unique original for your collection that has meaning. Deeper, refined, timeless art that connects to you.
You want a beautiful original piece that is passionately created from the hands of someone who cares deeply. Someone who knows how to create art that has an emotional connection.
That's what I do.
I paint expressively luxurious oils on canvas – To tell stories that blend lines between reality and dreams. Schedule a virtual tour to view your space and my studio. I'll share my portfolio and discuss what inspires you.
"I'm getting so many compliments on your incredible works of art! Thank you so much. My house is now complete."
We put it up immediately! It looks great in our space and I love catching it in the light on a sunny day!
Just got it back from the framer and so in LOVE!!!
Unique Art for Your One of a Kind Style.
Never settle for art that doesn't inspire or delight you.
Most Art Accents a Room. Only A Few Define It.
Original art speaks to us in a language only our hearts and mind can comprehend. Piercing through the noise of the world to connect to our soul.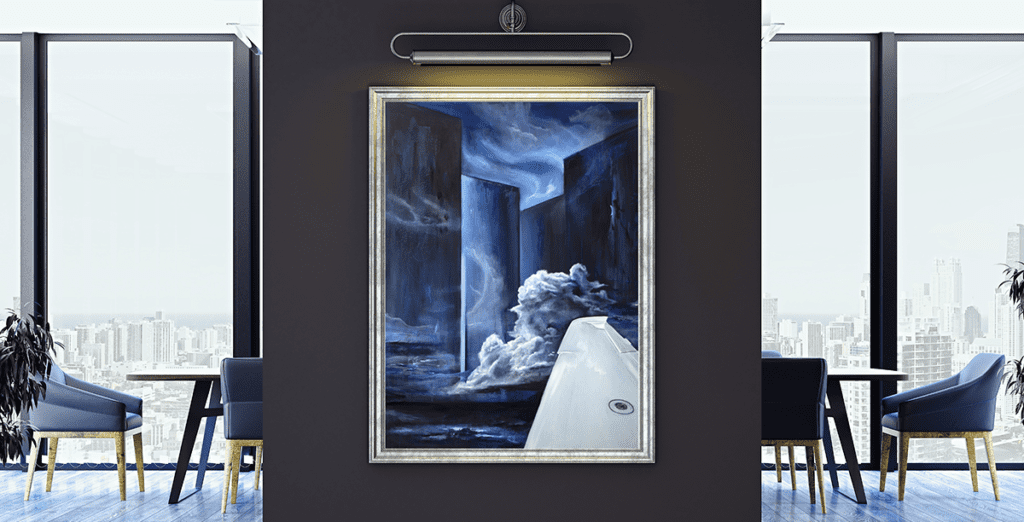 "Being able to put these moments on canvas for someone else to capture is a magical feeling… I love every minute of it."
Finding the right piece that stirs your soul can be challenging.
The perfect piece of art can make a bold statement about your style.
Download the "6 Easy Tips for Choosing the Perfect Artwork for Your Home."
Discover six key factors to consider when choosing artwork that fits your style and makes a statement.